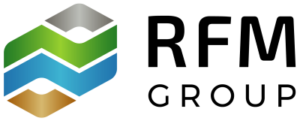 RFM Group is a complete service accounting firm with offices in Mt. Pleasant and Midland Michigan. Since 1952, we have built a reputation for service, quality and value. Each member of our professional team is committed to meeting and exceeding the expectations of our clients.
Fun Fact: The average number of years of service of a RFM Group staff member is 15 years.
Proactive Approach
Our proactive approach assures that our clients receive individualized attention and tailored solutions in achieving their financial objectives. This has been and will continue to be the guiding philosophy of our firm.
Dedicated to you
We believe in the value of relationships. We view every client relationship like a partnership and truly believe that our success is a result of your success. Each engagement begins with a thorough "needs analysis." This ensures a targeted approach to your unique situation and forms the foundation from which we'll move to enhance your bottom line.
We take pride in giving you the assurance that the personal assistance you receive comes from years of advanced training, technical expertise and financial acumen.
The bottom line is that we are dedicated to keeping abreast of our industry and yours, utilizing the highest standards, latest technology and specialized expertise to bring you superior services and maximum value.
Community Commitment
The staff of RFM Group, cares and supports the Mt. Pleasant and Midland communities in many ways. The staff are encouraged to build lasting relationships in their communities and actively volunteer in many aspects. Their commitment to community involvement is evident in the long list of groups in which their staff are a part.
President of the Mt. Pleasant Industrial Development Corporation
Member of the Middle Michigan Development Corporation Client Council
Michigan Petroleum Association
Central Michigan University Presidents Club
Founding Member of the BlueWater Angels, LLC
Blessed Sacrament – Pastoral Counsel, Adult Outreach Leader and Landscaping Team
Salvation Army – Open Door and Senior Services
Midland Area Homes
Midland Emergency Food Network
Shelterhouse
One Week One Street
Board Member of the Central Michigan Wrestling Club
Golf Committee of the Mt. Pleasant Community Church
Member of the Northeastern Michigan Estate Planning Council
Board Member of the Chippewa Watershed Conservancy
Mt. Pleasant Area Chamber of Commerce
Treasurer of the Mt. Pleasant Optimist Club
Board of Director and Secretary of the Isabella Community Credit Union
President of the Pardee Cancer Treatment Fund of Isabella County
Board Member of the Beal City Schools Sports Boosters
Midland Morning Rotary Club
Midland Area Chamber of Commerce
Board Member of the Midland Soccer Club
Chairman of the MICPA Automobile Dealers Task Force
Member of the Midland High School Athletic Boosters Club
Mt. Pleasant Area Community Foundation Scholarship Committee
Board Member of Trinity Church
Ithaca Rotary Club
Mt. Pleasant Discovery Museum
Contact us to set up an appointment and see how we can help you!